Pasteurise Ltd – United Kingdom
Voicevale have invested in a Seed Pasteurisation plant in the UK.
Utilising  the Rotosol technology, Voicevale now validated  Pumpkin seeds, Sunflower seeds, Chia Seeds, Quinoa seeds and Lin seeds.
Whilst the target is a 5 log reduction, results show that up to 6 or even 7 log reduction has been achieved.
For enquiries, please contact us at maria@voicevale.com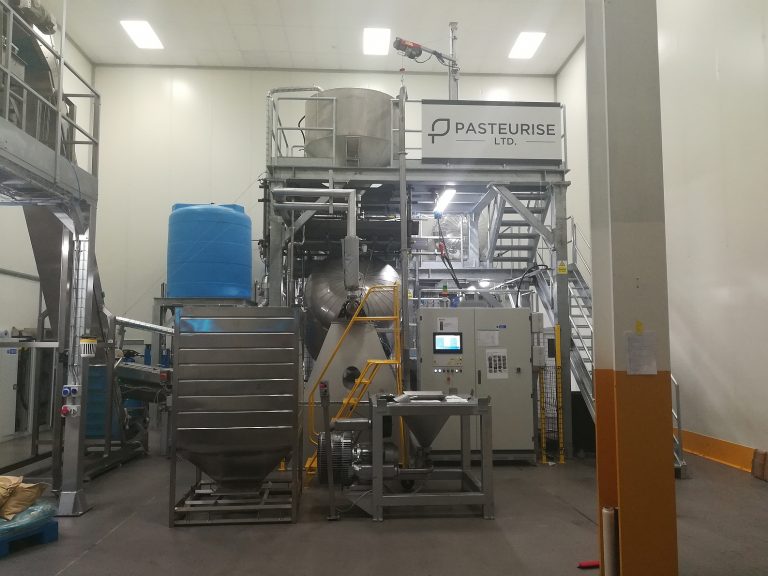 ---
Green Forest Products – Bolivia
Our jewel in the Jungle, Green Forest is located in Riberalta, by the river Negro. The factory is run by Mr Carlos Hecker, or Papo, as he is locally known.
Voicevale invested in this Brazil nut cracking and packing factory in 2006. It is a BRC Grade A factory, handling organic brazil nuts with a Ceres accreditation as well as conventional brazil nuts. Over the years, Green Forest have been at the forefront in leading substantial improvements in workers conditions in Riberalta, and in the understanding and implementation of food safety for the whole of the brazil nuts industry in Bolivia.
Green Forest is now one of the most modern factories in the Bolivian Jungle and we are proud that the factory has been approved by all European Industries who have visited the region.
Voicevale group markets 100% of the factory's production.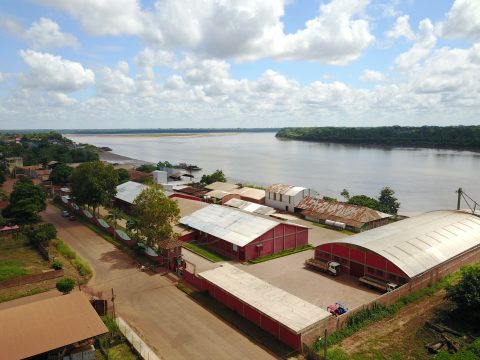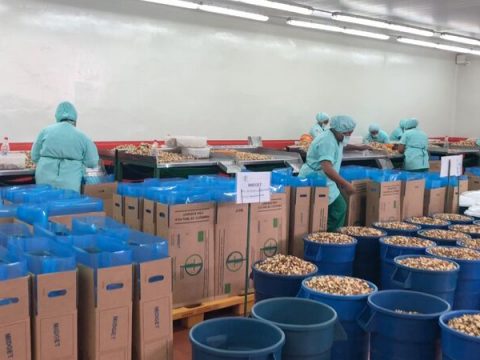 ---
Sunnyvale Products – China
Voicevale invested in this factory in the year 2006. Sunnyvale is located in Chunhua, within 2 hour's drive from Xi'an where famously the Terra Cotta Army was discovered.
The factory produces low moisture Apple dices/flakes for the European Breakfast Cereal, and other food industries. Apples are peeled, chopped and dried and sorted by qualified personnel whose efforts have been rewarded by the loyalty of an extremely demanding customer base in Europe.
It is one of the very first Apple dice factories in China to have recognised the importance of food safety and to have been awarded with a BRC grade A accreditation.
Our partner Mr Zhang Yong who runs the factory has first-hand knowledge of apple sourcing, peeling and packing and is well recognised as being one of the leaders in China in this industry.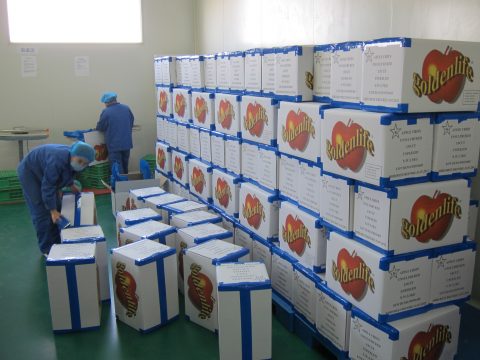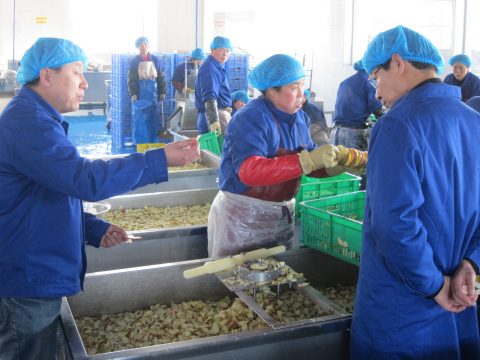 ---
Westnut – Georgia
Westnut are situated in Zugdidi, in the heart of the Georgian hazelnut growing area, in the North West of the country. We invested in this factory in 2013. One of our partners, Mr Eldar Meporia, a very well known local man who has been in the hazelnuts industry for many years runs this factory. Westnut dries in-shell hazelnuts, cracks, sorts and packs for export mainly to European countries.
It is fair to say that compared to the well-established, and well-resourced Turkish hazelnut industry, the Georgian hazelnuts industry is very much in its infancy. The Georgian government have initiated various programs to improve local growing methods to improve yields and the quality of the Georgian hazelnuts and we as Voicevale are also very much part of the said initiatives.
We are therefore very proud that our efforts are bearing fruit and that this ISO FSSC 22,000 accredited factory is rapidly gaining recognition amongst European food industries.